Demolition continues
02/06/15 17:52
The builders started work around 10 weeks ago and demolition continues to dominate. Just the basement remains and the photo below is of the rear with the old back door (with cat flap) to the top right. Henry, as usual is removing the debris to the skip.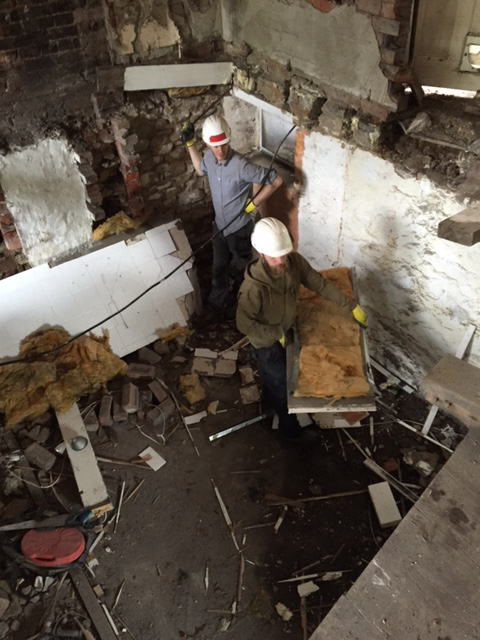 It is not all demolition - the penultimate steel has now been positioned and work on the roof continues. Progress here now really awaits the Burlington slate delivery. The old light wells and the voids that the Chimney Breast removal revealed on the Party Wall are now bricked up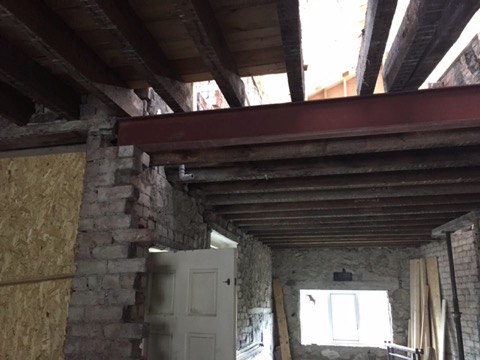 We still need to finalise all the room layouts so the builders can provide necessary plumbing and electrics. At least we have the bath sorted. This will be from the Cabuchon factory in Morecambe - always good to support local suppliers - and yes it does have a seat.