19/06/16 16:39
Opened the packs of wood flooring and 'graded' them so we can work out where best to use them. (The best boards are at the top in the photo below.) They will be reserved for the ground floor. Hopefully this should work out since, with careful planning, the beds will hide the worst boards used on the first floor.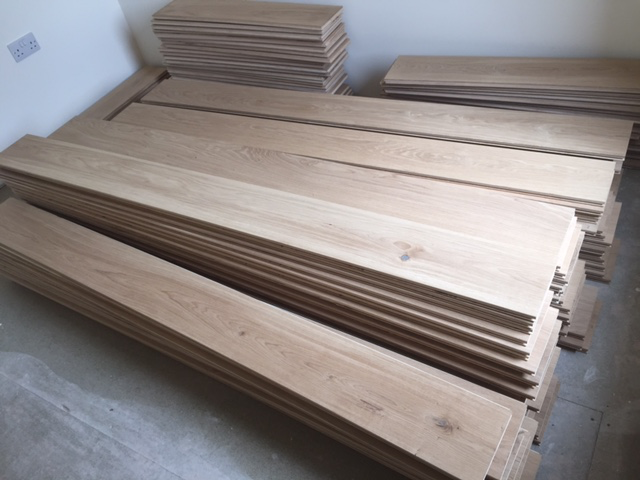 The basement is now almost finished (current situation below).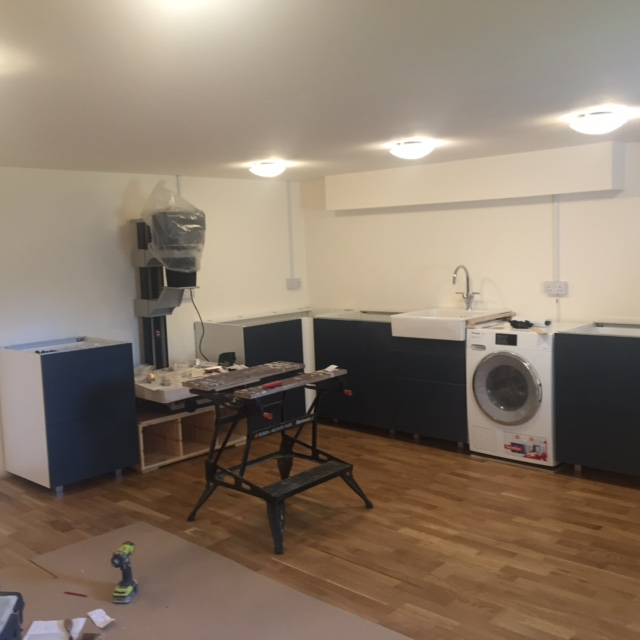 We just need to install the skirting and the stainless steel worktops which should be done by the end of the week.
Had a surprise visit from Sunamp last week to change the faulty over temperature cut-out on one of the Sunamp PV units. This was done but they also had to change one of the Solarcache throttles before we were back in action. We celebrated with a bath - 240 litres fills it to the brim with the addition of a person! We are both really impressed with the supply of hot water - 5 seconds to the shower and 15 seconds to the kitchen tap with no subsequent change in temperature. So far it has only been heated by surplus solar PV which will change when we are living there in Winter.
The risers have now beed fitted to the stairs so Stairs and More have now finished their work (photo below of Join and Jason taking a well earned break)