10/04/16 15:59
Or rather four steps forward and one back. The ladders have finally gone to be replaced by the stairs from Stairs and More.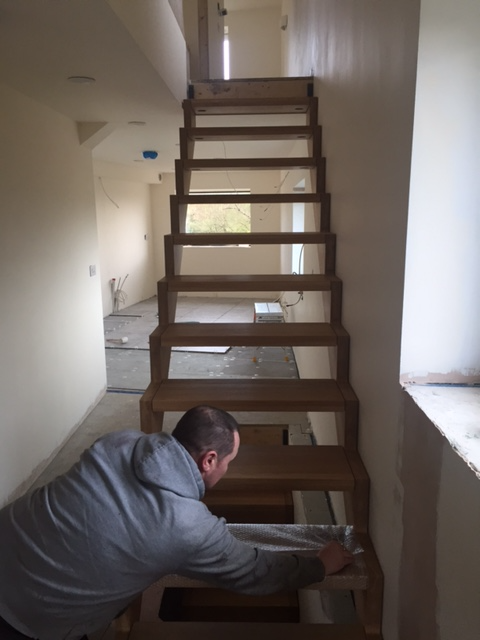 The photo above shows the treads being protected from damage before we move in. This protection will need to be removed when the glass risers and walls/balustrade arrive in a few weeks. Sensibly it was decided to measure for the glass after the stairs were installed. We were also keen to schedule the kitchen and en-suite installations before the glass.
The installation of the kitchen meant that the floor had to be completed and Glenys and I did this - well only enough for the Kitchen since we ran out of time. It was important to keep the finished floor height to 23mm above the main Kaberdeck flooring to avoid a step between the tiles and the oak floor. The laser level says we are achieving this but we still hold our breath. Since the tiles were 10mm thick we needed to lay some 6mm Marmoxboard to avoid a very thick adhesive bed.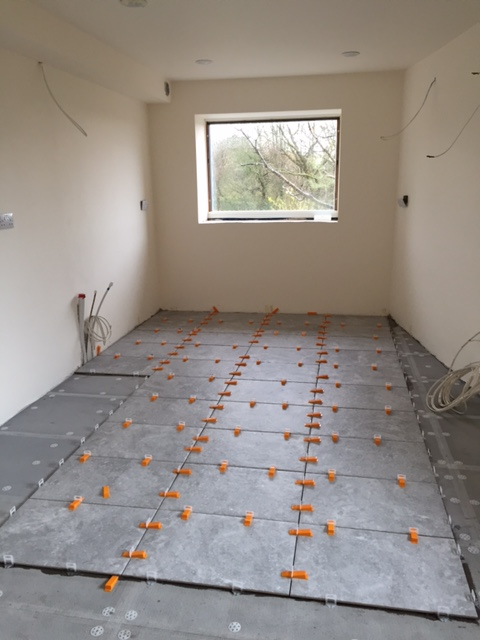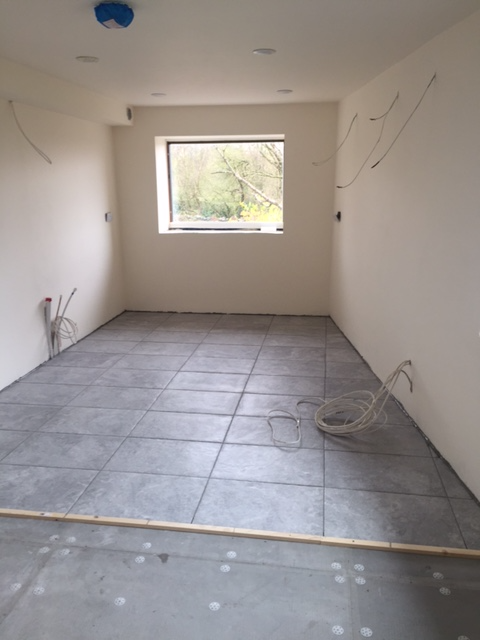 The photo above shows the floor the day before the Kitchen installation began. Butlers are making a very good job of the Kitchen - the shot below shows progress after five days. We are waiting for the worktops to be cut to size.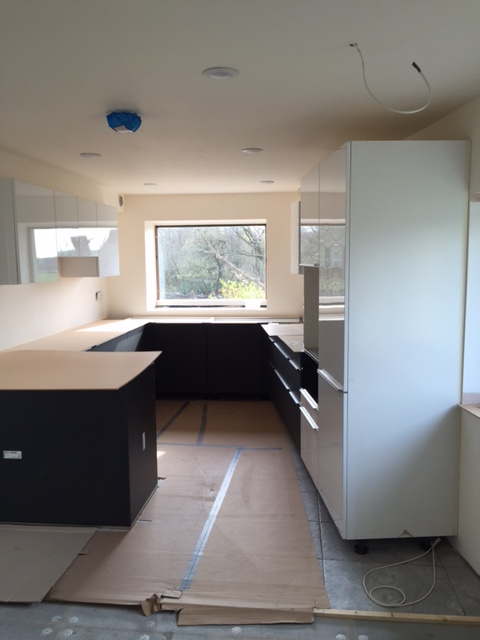 Meanwhile the en-suite is finished apart from a few finishing touches. We now have two of the three toilets in action - the one in the bathroom will be fitted after the Electricians have finished their second fix.
The last step froward was the 'resolution' of our over voltage supply that we reported to ENWL in January. On the 31st March I noticed that the supply voltage was much lower than usual and since then we have had no problems with the PV inverter shutting down. The supply voltage used to range from around 243 - 255v whilst now is seems to range between 233 and 245v. The system is now performing as well as we had hoped.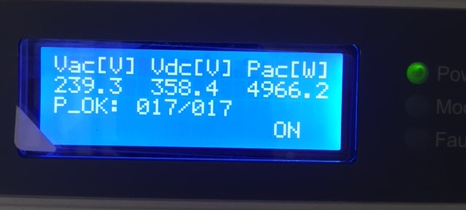 The step back. Glenys asked where the water on the window at the end of the Kitchen had come from.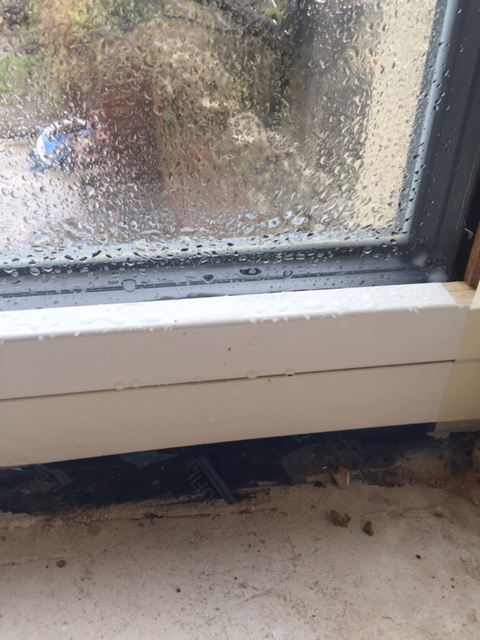 Well it had dropped from the top of the window dropping from a fixing hole.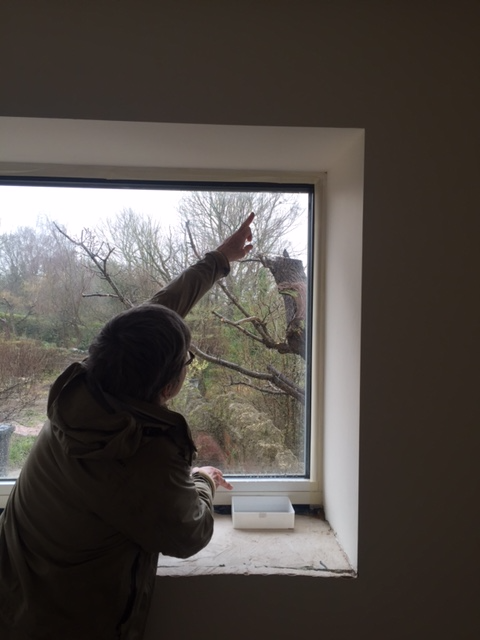 So how was water getting on top of the window? We think it is getting behind the fascia board at roof level - the slate roof doesn't project over this and the prevailing SW winds are compounding the problem. The proposed solution is to remove the fascia board and then attach an aluminium profile to prevent this happening. Its a good job we are moving into much better weather to allow Liam and Chris back onto the roof.