More December Progress
02/01/16 13:40
The site shut down for a two-week Christmas break on the 18th of December. Prior to this the main highlight was the commissioning of the solar PV system on the 17th. This enabled us to complete the Feed in Tariff application before the small reduction in rate which came into effect of the 1st January. Even more important was that we avoided the drastic reduction in tariffs effective from January 14th. The photo from the inverter shows we were producing 19 watts just before sunset on the 17th December - it also shows the inverter has found the 17 Solar Edge optimisers.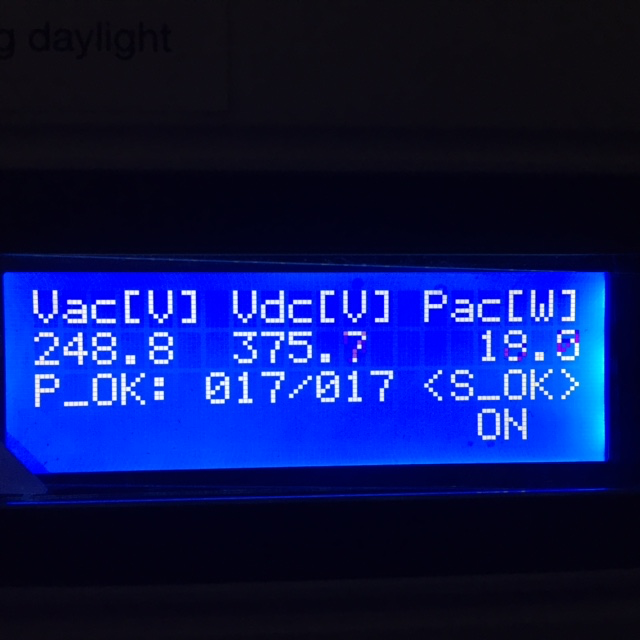 On a less optimistic note we had the first air test in mid December and this revealed a 0.78 air change figure. Liam and Chris were hoping to hit a maximum of 0.6 air changes on the first test. At least this test revealed the main areas that needed additional work and that the doors and windows also needed further adjustment. Given the lack of plaster on many surfaces, the work still required on the front elevation and the lack of external render on most faces the team are confident of achieving the Passive House 0.6 air change maximum. Air tightness 'guru' Paul Jennings below checking his instrumentation.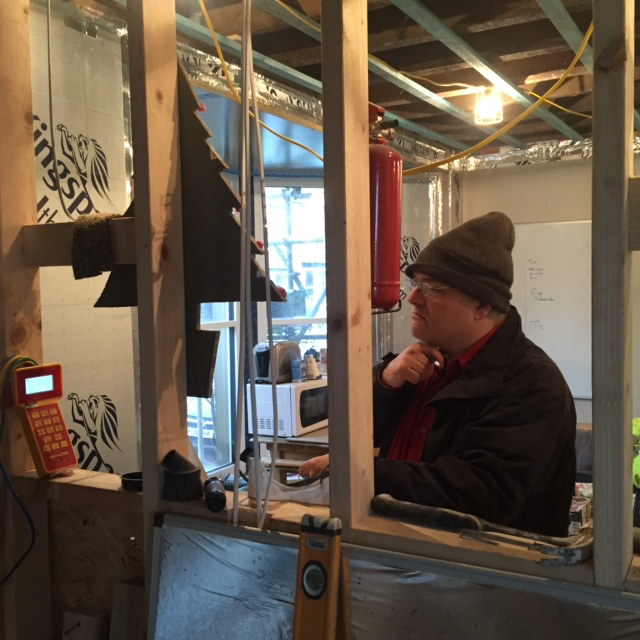 I spent most of a day adding extra insulation to the air supply and air extract ducts (photo below taken before I added extra Armaflex to the Intake Duct Heater). I simply used materials that were surplus to the MVHR install. After doing this I fed the new data into PHPP and eagerly awaited the result - about 12kW/a. So I will save about £2 per year from my efforts - if I had undertaken the calculation first I doubt that I would have bothered!