Progress despite the weather
05/12/15 17:41
The scaffolding on the Gable wall was removed last Thursday and the render revealed - but it is still not complete. The shape of the wall meant that the lower part of the gable can only be completed now the scaffolding has gone.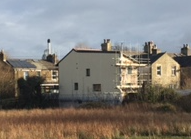 The scaffolding at the rear is scheduled to be adjusted for the external insulation/render after Sundog finally manage to fit the PV panels. The poor weather - mainly high wind speeds and persistent rain have caused delays.
Progress Inside has been very good. Robert and Matt have completed the first fix electrics apart from the Kitchen and 'Plant Room' whilst George, the Plumber, has started fixing the 10mm and 15mm pipes. Both the electricians and the plumber were slowed by the presence of the two Daves from Llangollen who fixed the MVHR system to a very high standard.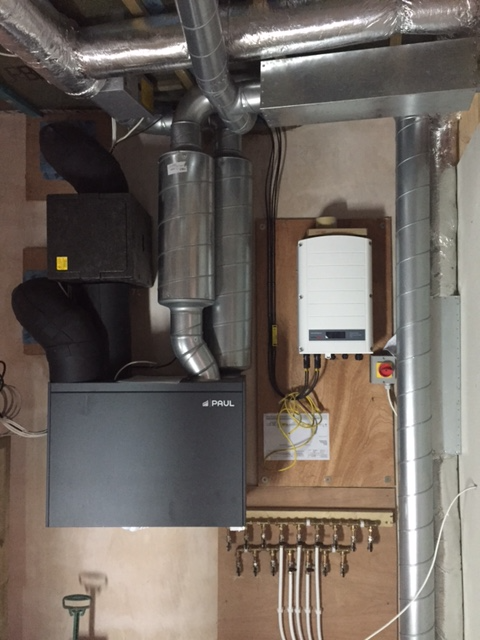 There appears to be plenty of space for the two Sunamp PV units below the MVHR unit.