August update
05/08/16 17:37
Good news - the house has been signed of by the Building Inspector and we have our Completion Certificate. However the house is still not complete despite Glenys and I spending most of the week on the remaining tasks.
We have been focusing on the wood flooring and the ground floor and basement stair area are now finished. (Photo below taken below oiling the floor on the left)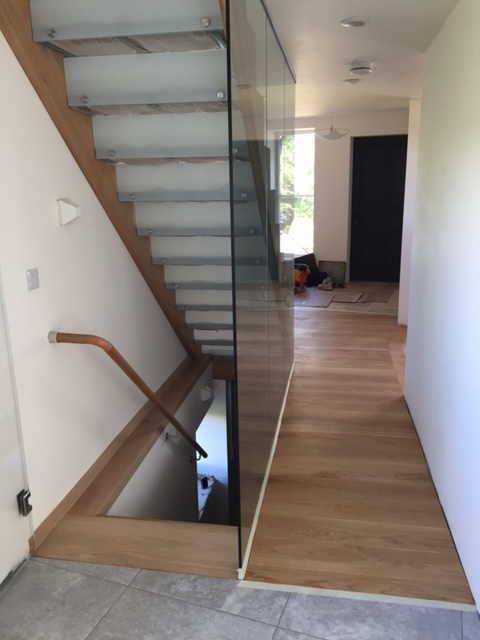 Thermal Bridge analysis suggested that stopping the Travertine before the front door threshold and inserting a strip of oak would reduce overall heat loss. This has been duly done with extra aerogel inserted around the periphery.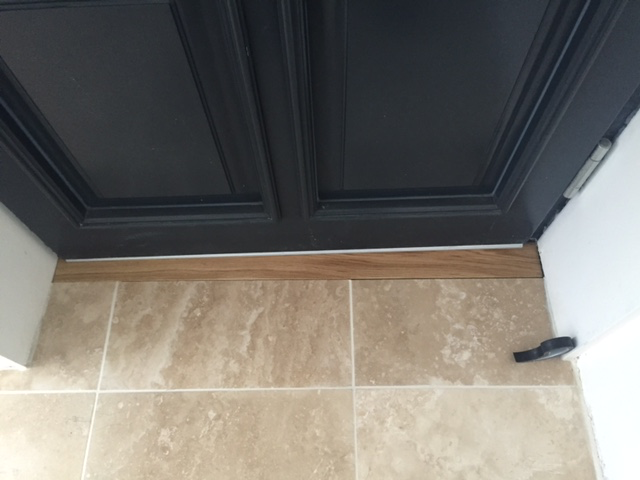 The three internal doors to Guest Bedroom, Bathroom and the WC have also been installed but the architraves still have to be fitted. The sand blasted doors offer privacy but cut out little light. They also complement the clear glass door to the Basement.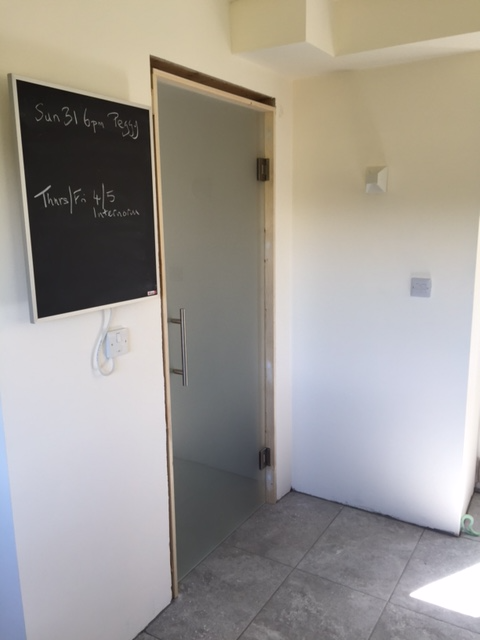 Competition of the flooring to the First Floor is current top priority and the Mitre Saw and Circular Saw are set up in the Lounge Workshop. The Lounge/Dining Room gives all the room we need for ripping the 2m Oak Floorboards. Its also useful for the other tools we keep using - the Fein Multitool, Mafell Jigsaw and the Lamello Biscuit jointer.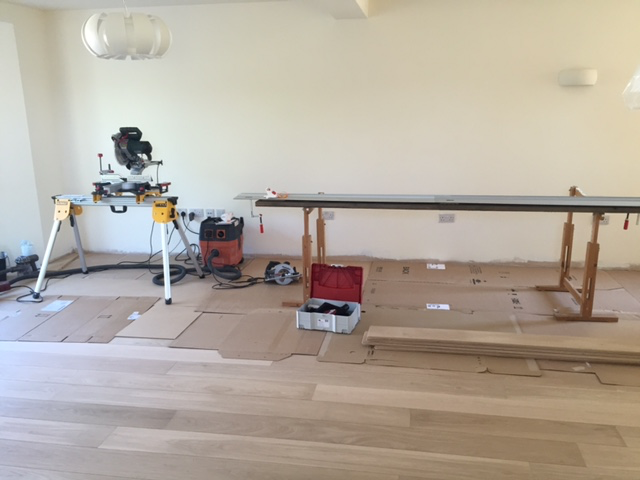 The Dust extractor is the tool most heavily used and this is complemented by the Dyson cordless. Despite our best endeavours the house will need serious cleaning before we move in.