Windows are in!
12/10/15 16:46
Ecohaus Internorm fitted all the windows and back door last week in three days. The team of three were very efficient and didn't face any problems with the installation. The building is now a lot less drafty but keeping the window and door in pristine condition will prove challenging on an active building site. The look of the Bay Window was agonised over but the finished result looks similar to the original Victorian sash windows and we are both relieved.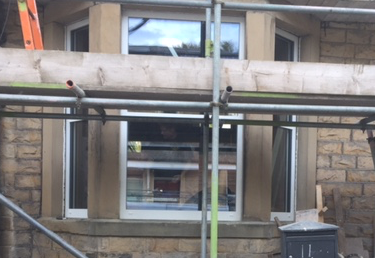 The roofers have finished the slating and we are now ready for Sundog to fit the PV panels. The ridge tiles still need to be fitted and there is some work on the old chimney stack to complete but that shouldn't take long.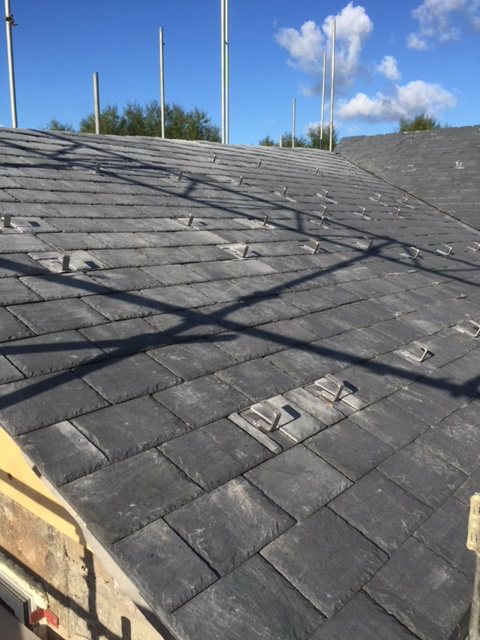 Sundog are hoping to fit this job in between their other projects and they may even turn up tomorrow.
We were expecting a start to be made on installing the external insulation today but that hasn't happened. Given the good weather currently we can't afford this to be delayed much longer.