We hope for dry weather
25/11/15 17:49
The wind and rain of the last few weeks meant that the top coat covering the external render on the Gable Wall only went on this morning. Hopefully the rain will hold off now for at least 36 hours in order to allow it 'go off'.
Over the last couple of weeks the Pegasus workmen have been remarkably stalwart in the face of driving wind and rain - managing to fix the insulation and even applying the base render in the brief weather windows.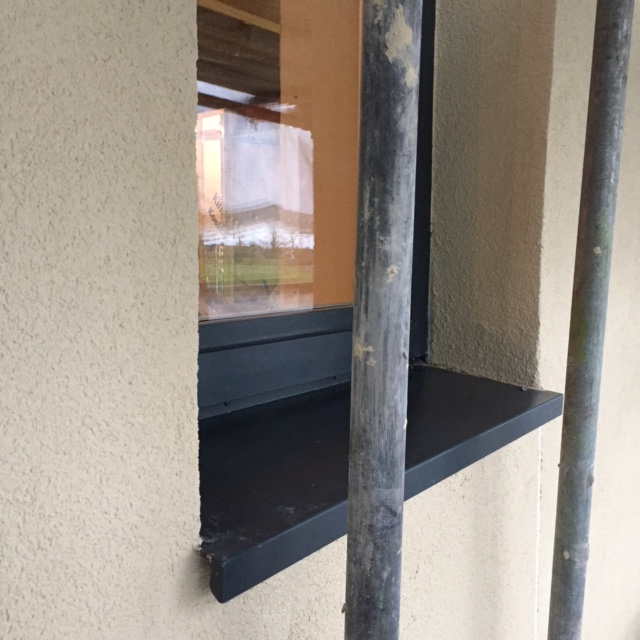 Dean, the Stonemason, has been busy repointing the front elevation and re-laying the front garden wall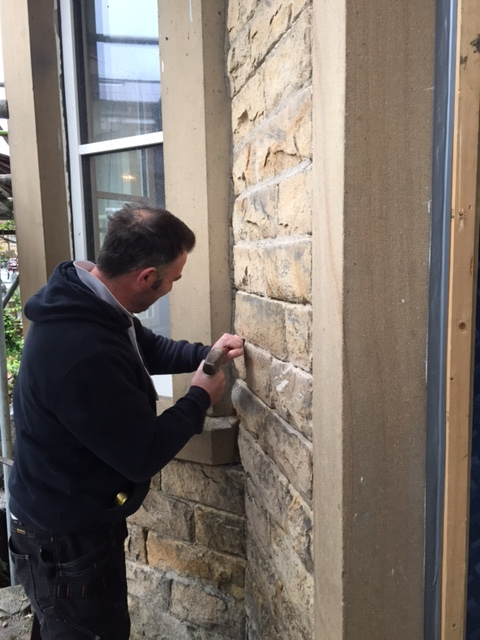 Internal progress is steady. In the basement the vips are now down and the final flooring laid. This was accomplished very quickly because the fragile vacuum panels couldn't remain unprotected for long. Even so we lost a second panel for no particular reason.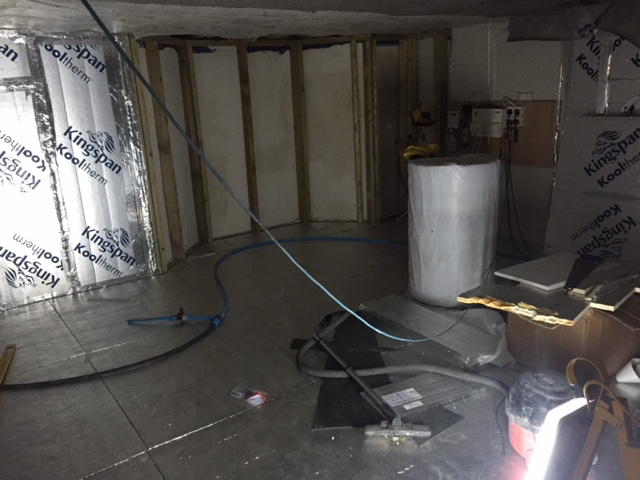 Eden Insulation managed to blow the 750mm Warmcell insulation into the loft in less than two days. This job was not very pleasant for the installers who turned into grey fluff balls. The cellulose fluff also managed to deposit itself all over the first floor which required some diligent work by the 'cleaning fairies'. It is working well according to Gideon who looked at the roof as he commuted to work on the train on the first frosty morning of the season. He noted the pristine white roof in comparison to the rest of the street.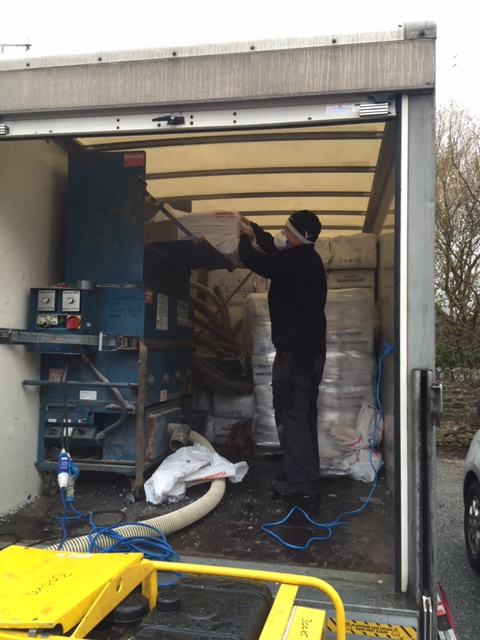 And stud walls are going in, as is the first fix wiring. Photo shows part of Bedroom 2 with the Bathroom behind. The corridor on the right tapers as it goes through to Paul's Study at the back.