Work progresses
27/04/15 12:28
The recut steel to support the chimney breast arrived today and the Roofers lost no time positioning it - though the breast needs cutting for it to be slid under.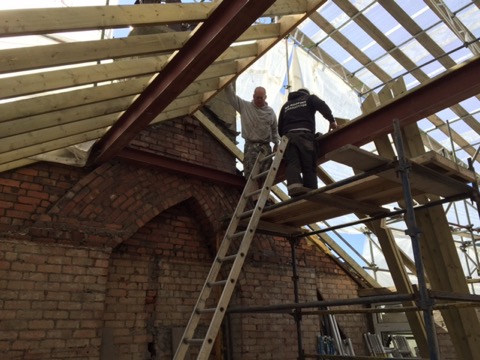 Rafters are also being positioned and the rear chimney breast has also been removed.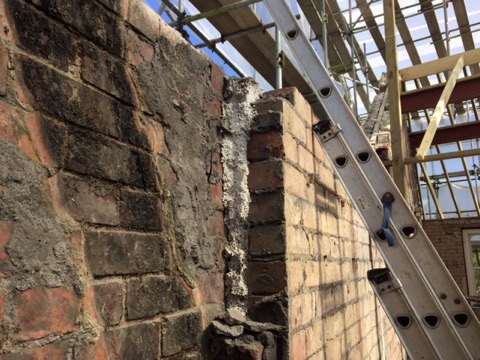 The polystyrene beads were well installed and the cavity is a little larger than the 65mm I previously measured.