Slow but Sure
30/05/16 17:37
The Glass Splash Backs have been fitted in the Kitchen and the glass around the stairs fitted - they both look very good.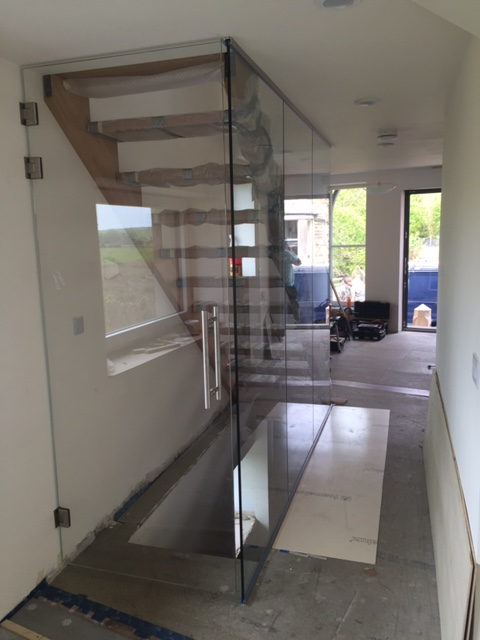 We also hoped to have the glass stair risers fitted by now but the first batch arrived looking much too white. Replacements are now here so these should be fitted in the next couple of weeks. We had also expected to finish the floor tiling in the Kitchen but that has also been delayed because the tile cutter motor burnt out!
Attention moved to the Utility area of the Basement and this presented the challenge of a very uneven floor. Eventually we sorted out the key reference level for the base cupboard support rail and most of the units are now installed. (Below is the situation about a week ago).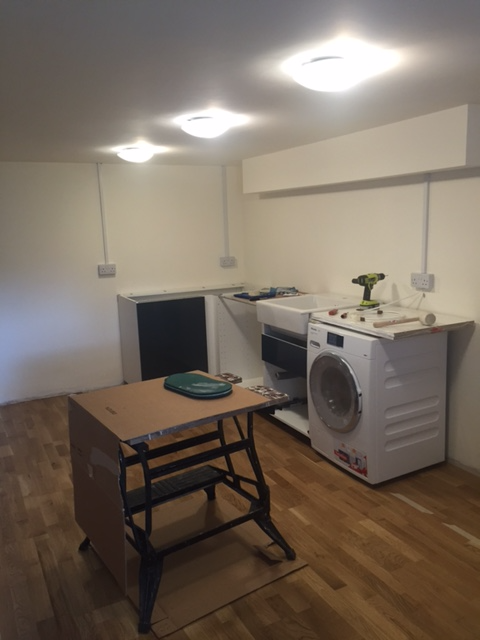 The washing machine now sits on a plywood base and is level to within 0.5mm - not bad for a couple of pensioners struggling with a 100kg machine. The plumbing is also now complete and leak free. However it is still not finished. We started with testing the waste run to the pumped Sanivite unit and the vertical connection back into the main soil pipe. We had leaks from two of the jubilee clips which needed tightening. Having done this we still had a leak from somewhere - not good on a wood floor. We turned everything off and took the Sanivite until upstairs to investigate further. It had a very small crack in the base moulding that was the source of the leak. (Near the top of the recess in the photo below).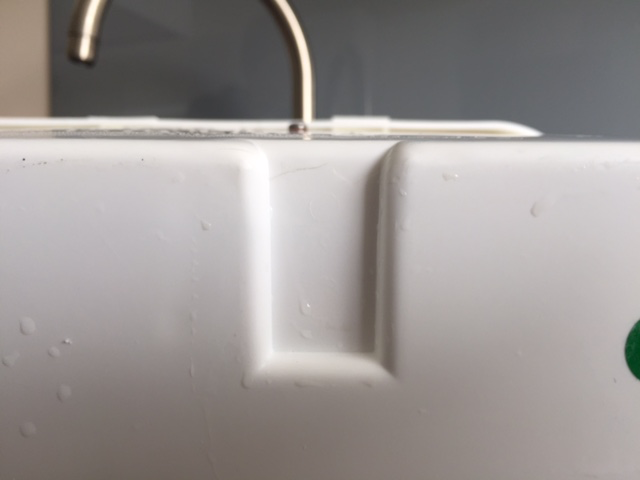 The local Saniflo engineer was on the premises within a few hours and a replacement casing has been ordered.
We finally decided to order the main flooring material last week - we went for 20mm engineered oak flooring. We need to leave it in the house for a few weeks before laying in order for the wood to adjust to the humidity of the house. Hopefully the 87 sq.m. from Havwoods will be sufficient. Both Glenys and I needed a break after carrying it into the house - the half that was stored on the first floor was rather wearing.